MadPy + WiT: A Downtown Madison Social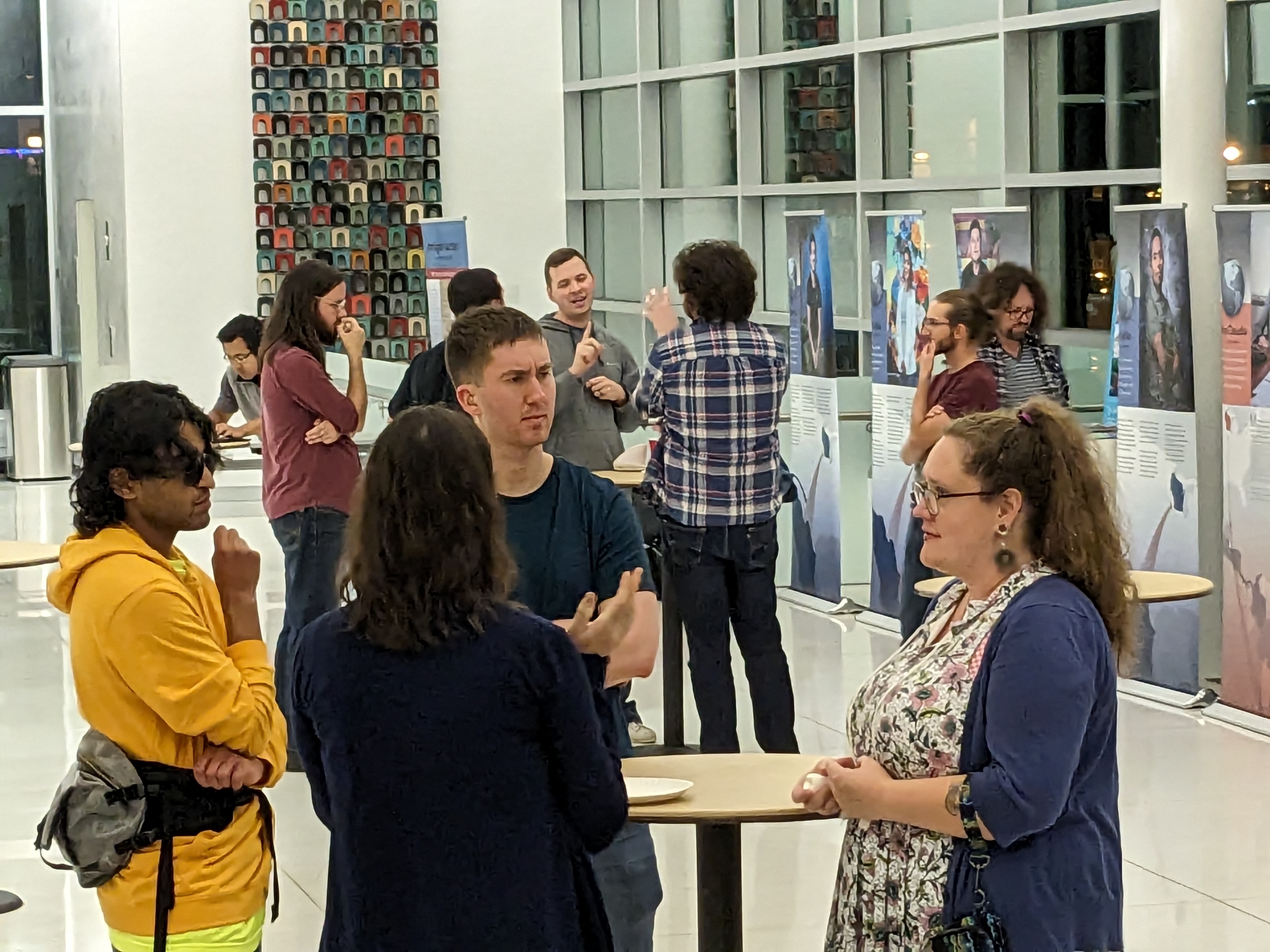 Madison Python (MadPy) and Women in Tech (WiT) are hosting a joint meetup. Join us at the downtown branch of the library for a social with food and beverages provided. We won't have a speaker or slides. Just friendly conversation. This event is open to all gender identities, including men, women, and non-binary folks. Newcomers welcome.
The library will host us on the 3rd floor until 8:45pm. After, attendees are invited to make their way over to Coopers Tavern.
SCHEDULE
Feel free to arrive anytime between 6:30pm and 7pm to grab some pizza and a drink and get settled in. We'll begin discussion at 7pm; we have the room reserved until 8:30pm.
Afterwards, anyone interested is welcome to continue socializing with the group at Cooper's Tavern (which has multiple non-alcoholic drinks available).
TRANSPORTATION
The Madison Central Library is located downtown off the Capitol Square.
Parking
The State Street Capitol Parking Garage and Overture Center Garage are the closest parking garages; nearby metered street parking is free after 6pm.
Biking
The nearest B-Cycle station is Philosopher's Grove (South). The library also has multiple bike racks.
Bus
The following bus lines come within a few blocks:
A, B, D, E, F, R, 28, 75
ACCESSIBILITY / INCLUSION
The library is wheelchair accessible and has gender neutral bathrooms. All genders are welcome at this event.
If you have another accessibility concern, we encourage you to reach out.
CODE OF CONDUCT
All attendees agree to adhere to the Madison Women in Tech code of conduct as well as the MadPy code of conduct.